Contact us for Home Renovations, Foundation Repair
How can we help?
Do you have questions? Want to discuss a complicated project? Give us a call! We strive to be in constant communication with our customers until the job is done.
Jim's Property Management
24 King Street West, Omemee On, K0L 2W0
(705) 760-5592
Hours
Monday – Friday: 8am – 6pm
Saturday – 9am-3pm Sunday: By appointment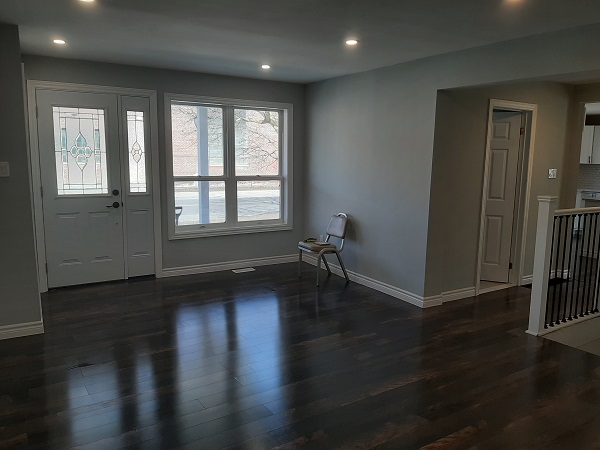 Would you like your home to look like the above picture? We strive to make all of our renovations that of quality, beauty and most importantly, to code!
One of the frequently asked questions is, how long will the job take? Our answer is always, would you like quality or speed? If your answer is Quality then that will require us to take the time to produce a quality finish!
When you contact us, remember always, a good and quality contractor is not able to start tomorrow. Any contractor who can start tomorrow does not have work for a good reason, most likely due to poor quality and or cuts to many corners in order to finish what jobs he or she may be doing.
when you contact us, please give us a couple of days to respond. we do not always have time at the end of the day or during the day to respond to every email. Some days we need to return to the office after a long day to process orders for jobs we are doing, this means we have to process orders for material and supplies. You can be sure we have seen your email, it might just take a day to get back to you or, you may receive a quick email letting you know we have seen your email and we will reach out to you tomorrow.